Wordless Wednesday: Preparing for Pregnancy
This week we asked: What does preparing for pregnancy look like?
This is the fortune Stephanie got the first month she was trying to conceive (and she conceived the next cycle).

This is the in-progress conception mandala Stephanie and her husband made together
(good reference: the book The Conception Mandala).
Stephanie blogs at spirit and seed.

Anxious for another baby, Momma Jorje & her husband got rid
of their IUD and started ovulation testing.
Read more at Momma Jorje.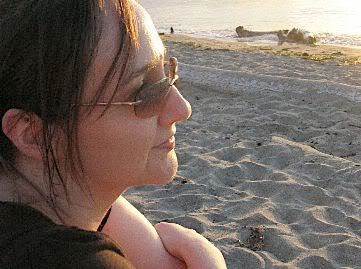 For Lauren and Sam, preparing for a second pregnancy meant mourning the loss of the first one and waiting patiently for healing. (Don't worry — this story has a happy ending in three-year-old Mikko.)

Preparing for pregnancy has also meant getting some of the travel bug out of their system —
whether to impractical places when it was just the two of them (above),
or to visit family with their three-year-old so they can sit tight when the new baby arrives!
Lauren blogs at Hobo Mama.

Christy says: "When I think of preparing for pregnancy this is what I think of: The beautiful big belly at the end." Christy is 38 weeks in the picture, with Kimmy, 22 months old, and Sariah inside!
Christy blogs at 3 Moms and a Kitchen.
Tell us: What did preparing for pregnancy look like for you?
Do you have a Wordless Wednesday post? Please link up below! And find more Wordless Wednesday linkies here.
5 Responses to Wordless Wednesday: Preparing for Pregnancy